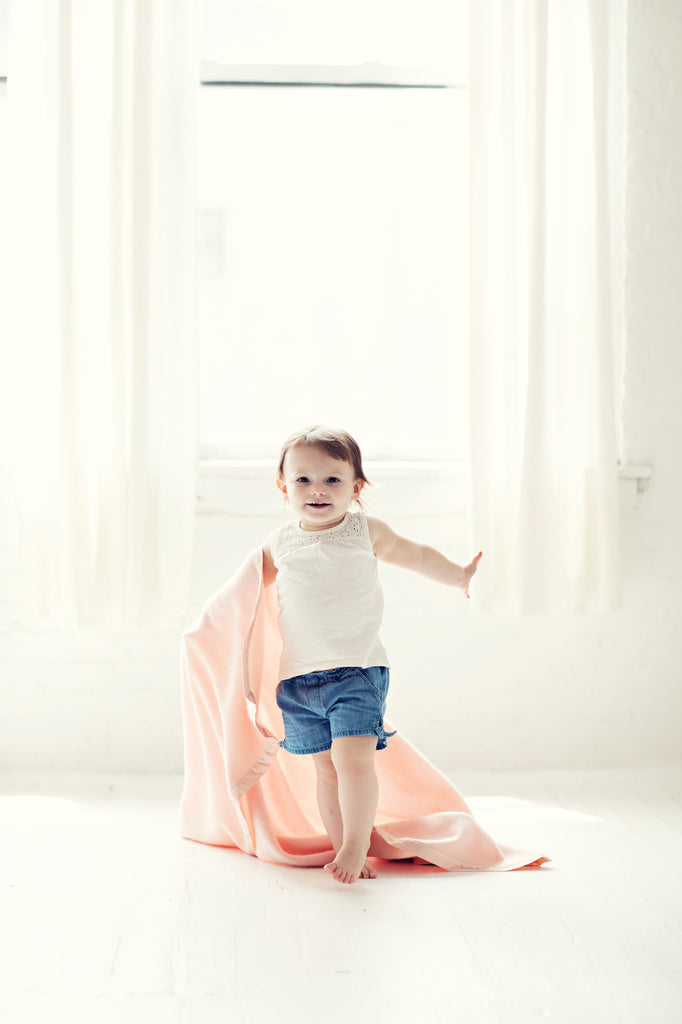 $ 250.00
Handwoven Cashmere Blanket, Petal Pink
Super soft! These handwoven, hand-dyed blankets make the perfect bedtime, naptime companion.
Our blankets are woven using a hand loom in Nepal.
Material: 50% cashmere, 50% wool, satin edging
Our dyes are OEKO-TEX Standard 100, meaning they are free of over 100 harmful chemicals typical in dyes. 
Care: Hand wash and line dry preferable.

Can also be machine washed/dried on gentle/delicate cycle.
10% of proceeds go to Kids of Kathmandu, a non profit that is building sustainable schools in Nepal. Thousands of children are still studying in temporary shelters, years after the 2015 earthquake. Your purchase makes a difference.